Season's Greetings!
Last week I saw the Broadway musical If/Then, which explores how the choices we make and the roads not taken can change the path in our lives.  That idea has always intrigued me.  What if I didn't meet this person, what if I took this job, etc.  This year has been filled with many big choices and decisions in our family that begged the question, "What if?"  From Jeffrey's college applications to John's new job, from the girls' decisions on activities and sports to our decision to finally get a dog, there were many opportunities to speculate on the impact of our choices.  Amidst all this was the subtle (and sometimes not so subtle) desperation to hold on to the past.  Placing Jeffrey's last school picture in his Through the Years frame and viewing old Christmas videos all elicited waves of nostalgia.  I needed time to enjoy the present.  So, despite the yelling about messy bedrooms, socks and shoes left in the sunroom, the linen closet door that never gets closed, my state of being shifted from trying to eliminate evidence of their existence around the house to appreciating the comfort of their presence.  I push aside clothes on the hidden bedroom floor as if parting the Red Sea to sit and chat, and ignore the shoes and sock (it's always just one sock), as I sit down to watch football with the kids.  Because all too soon the bedroom floor will be spotless and the sunroom will smell like essential oils instead of foot odor.  As I let go of my first born, I do so with determination not just to cheer him on as he steps through the new doors that are opening, but to enjoy his presence however messy and smelly and grumbly before very slowly and gently closing the doors to his childhood.
Two years ago, I described Jeffrey as a 'more interactive, appreciative, and somewhat more responsible man-boy", thinking that by senior year and 17½ years old the transformation would be complete. With him now at 6'2", I have accepted the fact that height and maturity do not grow proportionally and the full transformation will likely not occur until we are walking him down the aisle.  Based on my experience with John, I can only wish his future spouse good luck with that.  Evidence of the adult:  Jeffrey takes care of the women in his life – he loves to hang out with Marena and Vivian playing Mario Cart and sharing his rap songs; he won't let Eva walk around the house wearing volleyball shorts when his friends are around; and I'm getting lots of hugs. (I think he is also feeling those doors slowly closing.)  Evidence of the boy: Jeffrey's study breaks tend to come at my expense.  Knowing my fear of snakes, and seeing that I was engrossed in binge watching a Netflix show, he used his technical skills to change the channel in my bedroom using his computer.  One minute I'm watching a dramatic scene from Homeland, and the next a National Geographic channel showing a pit of writhing green snakes.  Our flat screen TV turned into my worst nightmare, and it felt like I was in the pit.  Apologies to our neighbors for the bloodcurdling screams.  Also, he managed to configure the central speaker system in our house so that when he spoke into his computer microphone, it broadcast downstairs.  Texting or calling my cell would be more palatable than hearing a Darth Vader-like voice coming from the walls asking "Mom, can you get me a drink of water?"  Jeffrey's inability to close that linen closet door is also baffling.  Even more baffling is that it covers half of the bathroom entrance when fully open, so if he is in the shower, you realize that he must have squeezed past the open door to get in rather than closing it first.  It used to annoy me endlessly, but now I see more than just a messy linen closet.  I see the sharpie marks of the make-shift height chart along the side of the door showing the kids' growth through the years, and I sense Jeffrey's presence – however mischievous and annoying.
Eva is 15½ and a sophomore in high school. It is clear that the core of Eva's being revolves around her relationships and interactions with others.  Eva is a true extrovert, getting her energy and refueling by being with others.  After we saw the show If/Then, we talked about the two different paths Idina Menzel's character followed based on one decision she made.  (Spoiler Alert:  you should skip the rest of Eva's paragraph if you want to see the show.)  In one path the character meets the love of her life, but loses him during his third tour in Iraq, and the end of the musical shows her getting her big break in her future career.  In the other life, she has a very successful career, unfulfilling relationships, and later meets the soldier who was her husband in the parallel life.  When I asked Eva which life she preferred, she said she would choose the one where she meets her love at the beginning.  Marena and Vivian comment, "But why – she has so much sadness in losing him and she ends up meeting him anyway later in life.  Skip the sadness".  Eva says, "I would much rather have that love even if it means feeling all that pain.  Isn't that the point of living – to feel?  Sometimes it's good, sometimes it's bad.  You can't be afraid of the bad."  I thought to myself – maybe Eva could submit EQ scores along with SATs during college applications.  This past summer Eva continued her love for travel and working with kids, this time in Thailand, helping in classrooms and teaching kids to swim.  (She learned that drowning is the #1 cause of death for Thai kids.)  She is still playing volleyball and singing – and to my delight has recently recorded some U2 songs – very strategic on her part as she emails me links from her Christmas list.  Hypnotizing me with her voice singing U2 songs, as I click on every link to purchase.  Cross your fingers, Eva, and hope it works.
Marena and Vivian are 12½ and in 7th grade.  They love school, Eva's clothes and reality TV.  My sense is that Vivian and Marena know they are on borrowed time with Jeffrey soon to leave.  They waited patiently for him to finish with his tough course load in the spring and this fall with college applications.  Now, they are like the Three Musketeers.  The girls were enlisted to help in Jeffrey's moviemaking assignment, going on location to a park and helping with the filming.  It was shown at an assembly, with Marena and Vivian given credits at the end, making them feel like a rock star.  They also love the rap music that Jeffrey writes and eagerly run to his room to listen to his latest song.  Even though I have deemed these songs inappropriate for them to hear, all the more reason to memorize the words and rap to the beat with a glint of pure joy in their eyes, knowing I have lost the battle.  The time between the end of Eva's high school volleyball season and the start of club season has been a treasured time of togetherness for my kids.  There have been several times when they all come home in one car after school.  We gather at the kitchen table and talk.  In the past, conversation with Marena and Vivian was always between the two of them, with the rest of us in the background listening, like hounds waiting for scraps.  Now, they are more engaging with Eva and Jeffrey, asking questions about high school, comparing their experiences in middle school, etc.  It's as if they now realize just how valuable their older siblings' comments and opinions are and how many great stories they have.  I, on the other hand, am still chopped liver.  I'm only slightly offended that no one wants to know my thoughts on chemistry, physics or whether Uggs, Lulu leggings, a Brandy shirt and an infinity scarf is an okay outfit for the Google field trip.  Vivian and Marena continue to play golf and just finished their last season of club soccer.  As much as they bicker over pretty much anything, they are still each other's best friend and work well together as a team.  When I won't let them go over to their friend Violet's house until their kitchen mess is picked up, their backpacks from the sunroom are put away, and their dirty clothes are in the hamper, they move with lightning speed and effective teamwork.  They mobilize as if contestants in the Amazing Race – one takes the kitchen, the other the sunroom, and then roshambo for the dirty clothes task.  It is a sight to behold – and a Survivor-worthy challenge that would easily win immunity or avoid being Chopped from a cooking show.
John started a new job earlier this year.  It is based in southern CA, and it was an exciting opportunity for him.  PICS is a cloud-based supply-chain risk management platform.  The SaaS subscription software is used by 50k active customers in over 100 countries.  Every day the PICS solution saves lives, enhances safety, and mitigates risk across the global supply chain.  PICS builds the connections that build the world.  (These four sentences are John's contribution to this holiday letter.  His creative juices were really flowing by the last sentence.)  Although he is gone most of the week and we miss having him around, it has made us appreciate our weekends together and really prioritize our time as a family.  It's a quick flight from SJC to SNA and we love to go down there for perfect beach and shopping weather.  Another plus is that when John is home, he has less time to shop at Costco.  (Just to grasp the intensity of John's fondness for this big box retailer, I think Costco is mentioned in every holiday letter since 1994 and I didn't want to ruin the streak.)
The most special event in our lives this year has been the addition of Willa to our family.  Willa is our 11 month old labradoodle, and she has been the center of our world since March.  Sometimes it is hard to imagine what life was like before she came along, and it's pretty much up for grabs as to who loves her the most.  She definitely has a preference for the boys in the house, and the love is unabashedly reciprocated.  John walks her every morning he is home, they take naps together, he FaceTimes with her, and he talks to her like she is a toddler benefitting from verbal stimulation.  He once asked me if I was reading bedtime stories to her.  Willa came along in Jeffrey's life at the perfect time – 2nd semester junior year when AP exams and SATs dominated his world.  Jeffrey would come home calling Willa as he ran to the back door with her chasing after him.  They would play and chase after each other, rolling on the grass.  She was Jeffrey's best stress reliever, and his smiles of joy showed gratitude for the unconditional love.
As I sat down to write this letter and reflect, I realized that this year really marked a watershed in the history of our family.  It has been one of anticipating changes, wondering what choices my kids will make, trying to appreciate having them all under the same roof, and fighting off tears when the "last xxx together" happens (first day of school, Halloween, etc.)  Letting go is hard.  One day I will walk up the stairs and the linen closet door will be closed.  Life happens, and as Eva said "sometimes it's good, sometimes it's bad", but we can't be afraid of it.
Love,
May, John, Jeffrey, Eva, Marena, & Vivian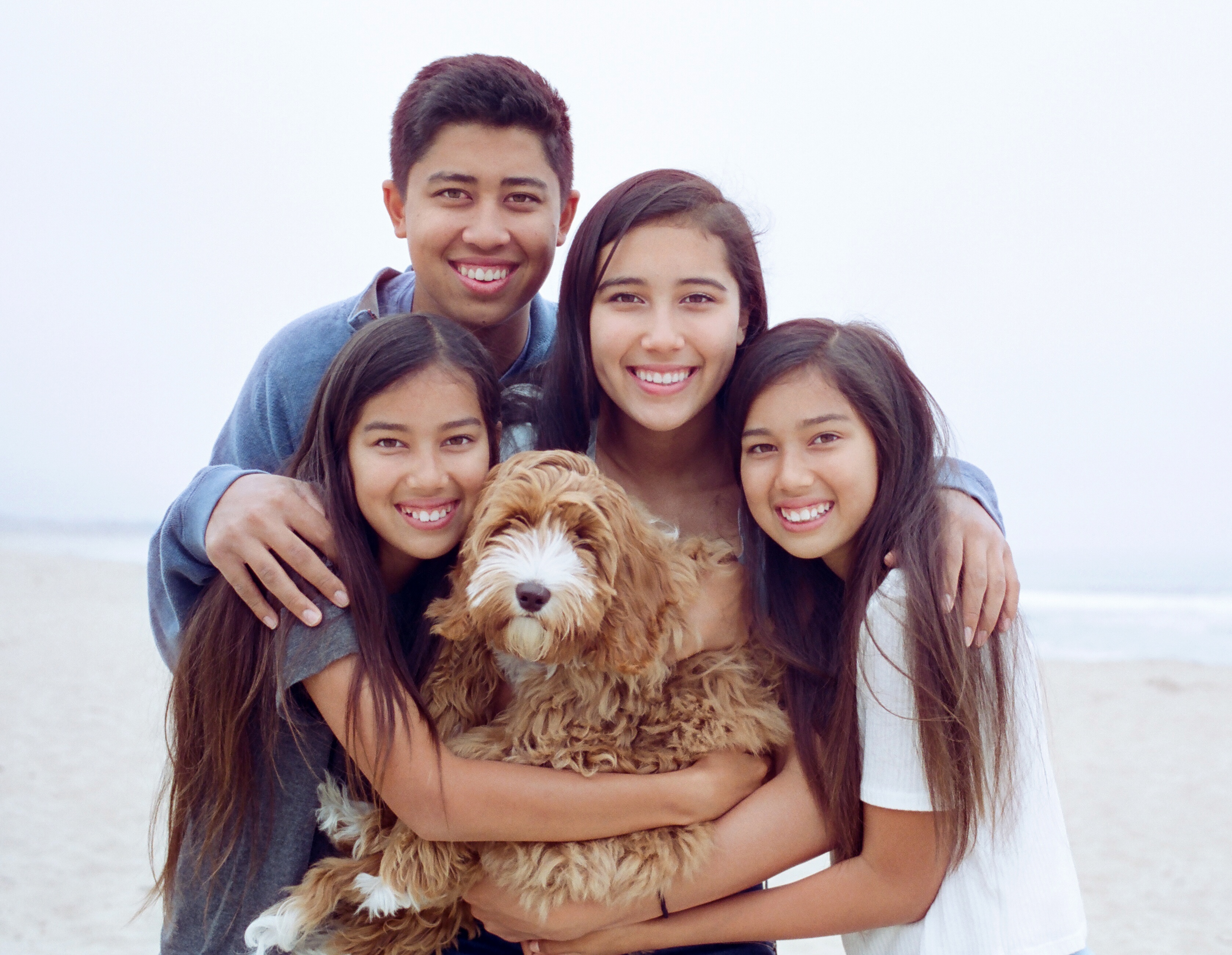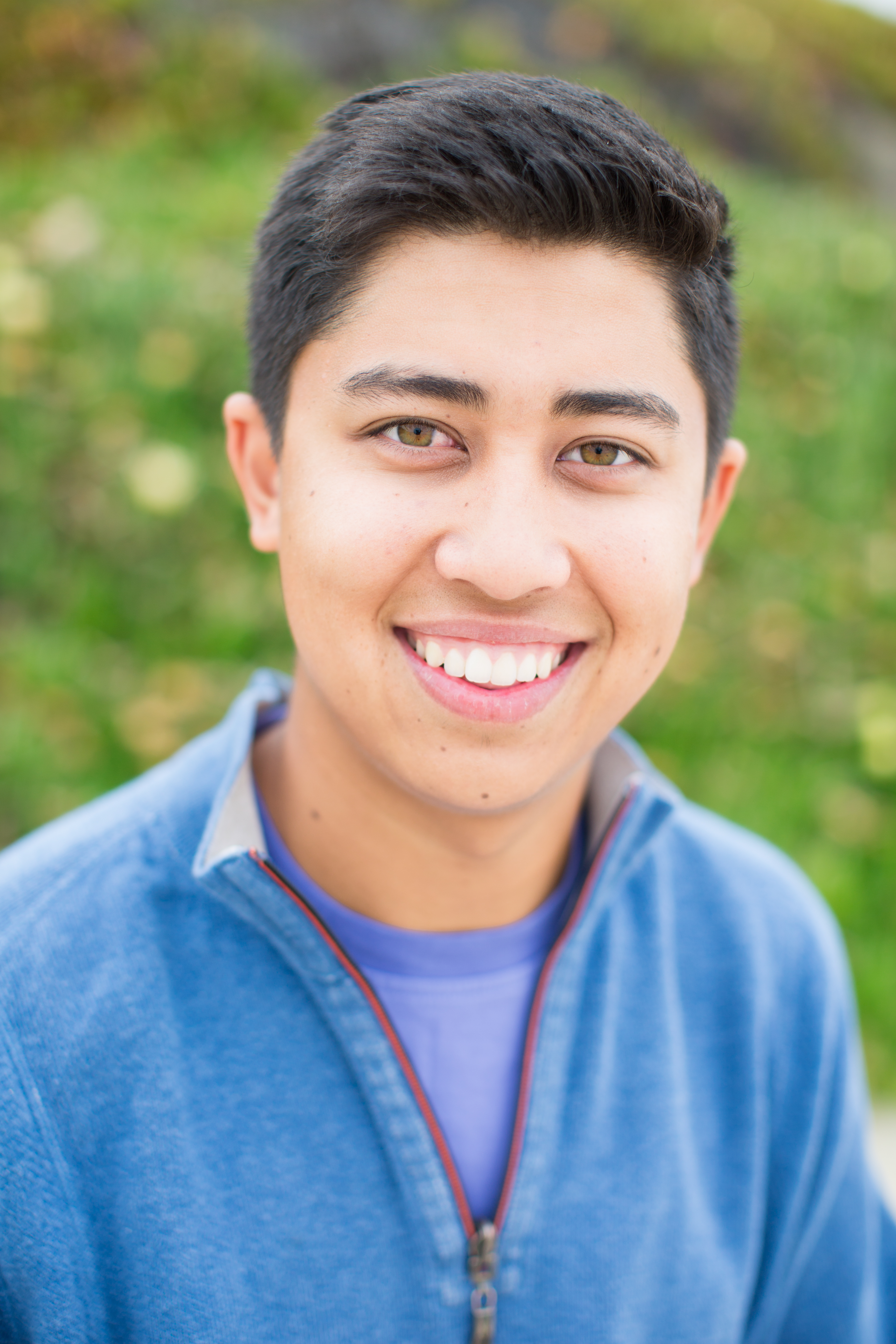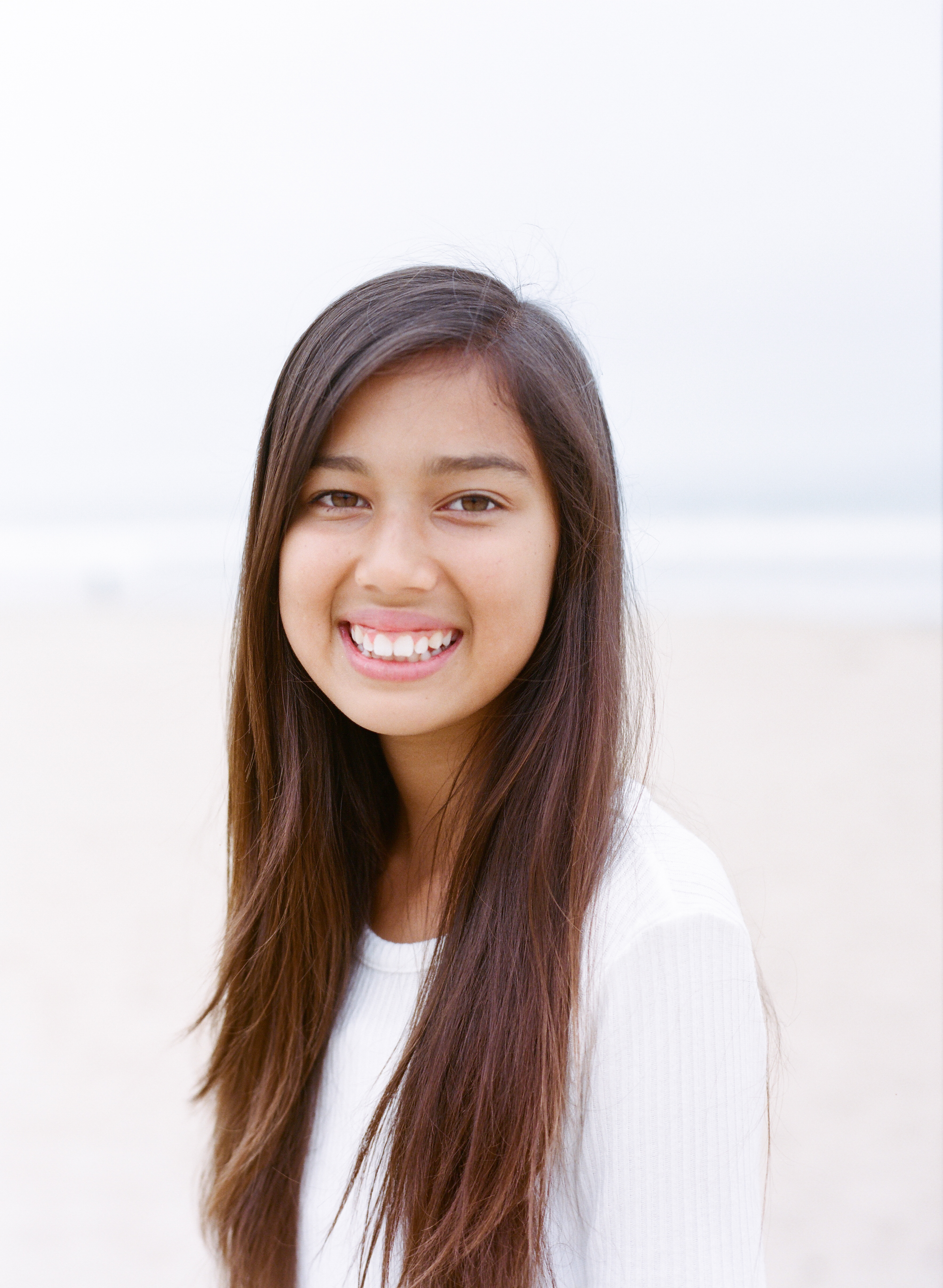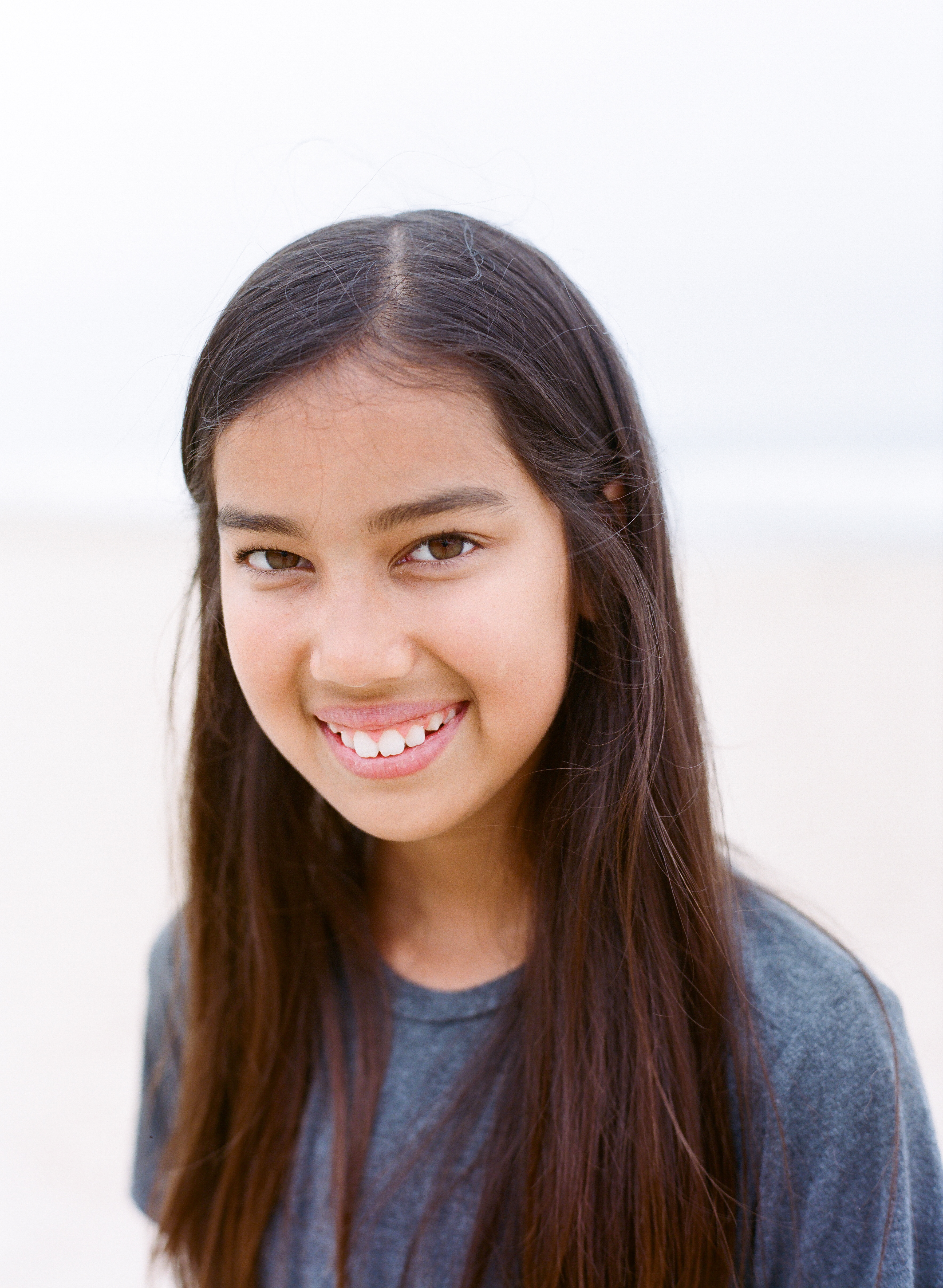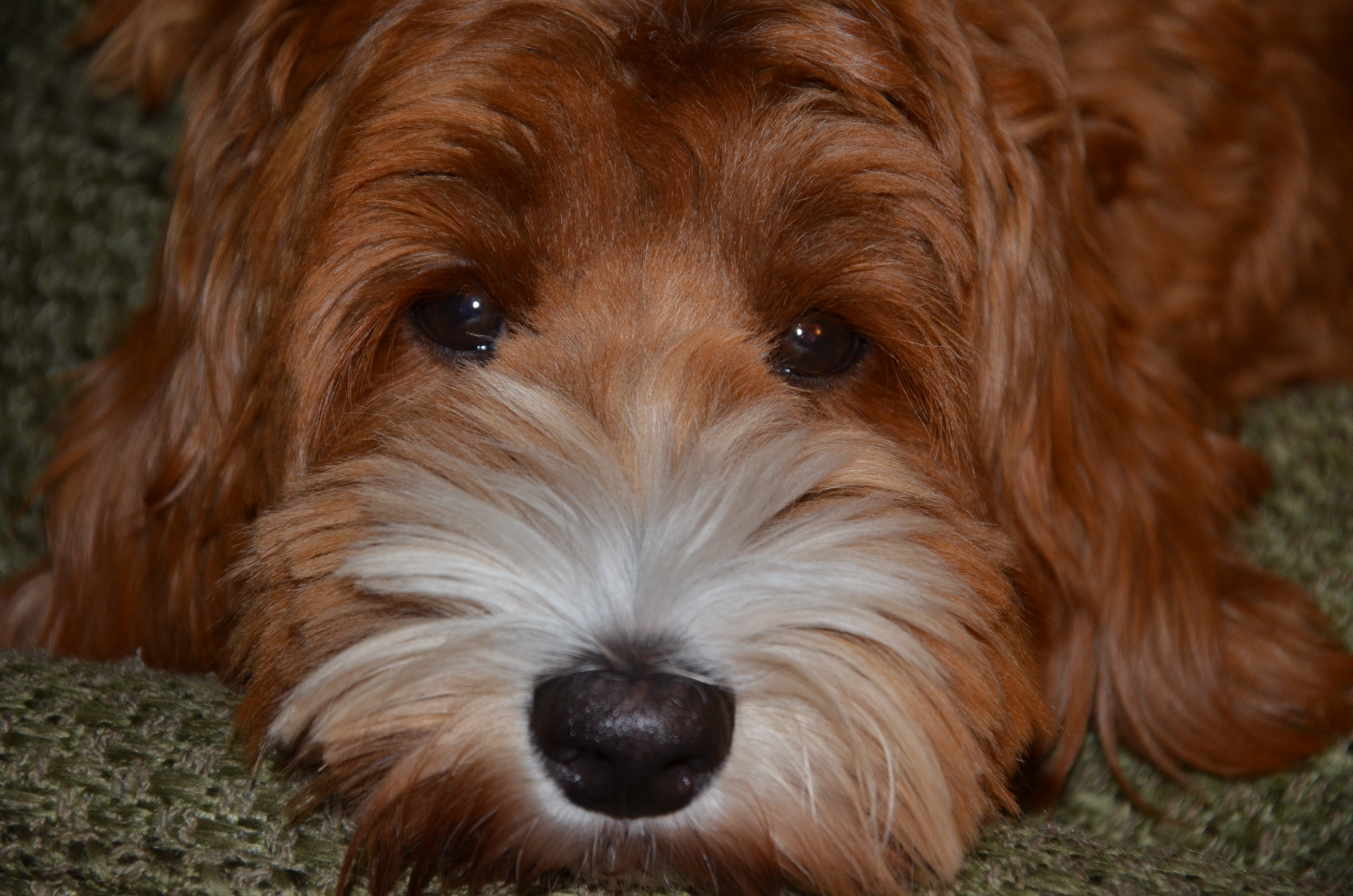 "Dogs are not our whole life, but they make our lives whole."